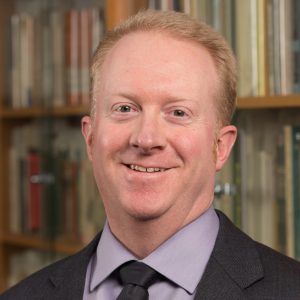 Website
Biography
Dean Case comes to the UCF Libraries from the University of Toledo where he served as dean since 2017. Previously he held various roles, including head of Arts & Humanities, at the University of Michigan library. As a Ph.D. candidate in experiential learning (degree anticipated May 2022), one of his key outcomes at Toledo was founding the libraries' co-curricular program in that field.
Among his accomplishments, Dean Case describes completion of major library renovations, collaborative creation of a new research portal, investment in new staff positions, mentoring and staff development. As director of the University of Toledo Press, he led a team in the development, production, marketing and sales of scholarly books and journals.
Earlier in his career, Dean Case won a United States Information Agency Fellowship to the National Library of the Republic of Moldova, a former Soviet republic. He speaks Romanian, the official language of Moldova, and has taught German, Greek, Latin and other classics courses.
During the interview process, Dean Case revealed much about his vision, strategic plans, and passion for developing the "library as a catalyst for innovation."