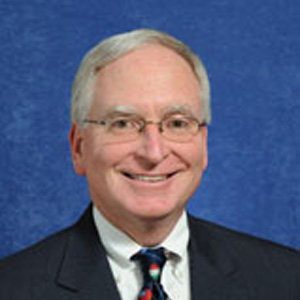 Associate Provost for Contract Compliance & Administrator Support
Email:
Areas of Responsibility
Biography
Charles H. Reilly is Associate Provost for Contract Compliance and Administrator Support (CCAS) and a Professor of Industrial Engineering and Management Systems (IEMS). He also oversees Space Administration.
As Associate Provost, Chuck is the chief negotiator on behalf of the university during collective bargaining with the UCF Chapter of the UFF. In addition to bargaining, he and the CCAS team assist UCF administrators with interpretation and implementation of the collective bargaining agreement and UCF policies and regulations. He and the Space Administration team make space assignments, maintain a space inventory for reporting purposes, and collaborate on space matters with other UCF offices.
Chuck came to UCF in 1996 as IEMS Chair. He served over ten years (2009-2019) as Associate Dean for Academic Affairs in the College of Engineering and Computer Science. He has been in the Provost's Office since 2015, part time until late 2019 and full time since then.
Chuck's primary research is in the areas of simulation of synthetic optimization problems with correlated coefficients and applications of operations research. He is a Fellow of the Institute of Industrial and Systems Engineers and the American Association for the Advancement of Science.
Chuck holds a BA in mathematics and finance from St. Norbert College and MS and PhD degrees in industrial engineering from Purdue University. Prior to joining UCF, he was on the faculty at The Ohio State University for 13 years.