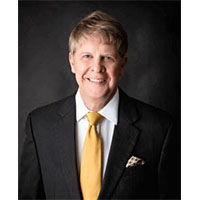 Vice Provost for Academic Affairs
Email:
Website
Areas of Responsibility
Responsible for the administration of various aspects of academic program development and academic planning, quality, assessment and other areas within the Division of Academic Affairs. He will partner with deans, department chairs, administrative directors, faculty and staff to support curriculum, institutional assessment, academic policies and program development to improve the effectiveness of the educational experience that UCF provides its students. 
Departments: 
Biography
Timothy Letzring serves as the Vice Provost for Academic Affairs and Professor in the Department of Educational Leadership and Higher Education. Prior to joining UCF, Tim served as Dean of the College of Education and Human Services at Texas A&M University-Commerce and department chair at the University of Mississippi.  
As Vice Provost, Tim oversees UCF's Academic Program Quality, Operational Excellence and Assessment Support, and the Center for Higher Education Innovation. The latter unit also includes working with our partnership in the University Innovation Alliance. His role also includes working with curriculum processes for new and existing courses and programs.  
In his service and scholarship role as a faculty member, Tim has made presentations at international, national, regional, and local meetings on legal and organizational issues affecting education and has conducted legal workshops for faculty and administration at various schools and universities around the country. He also served as co-editor for the College Student and the Courts for 14 years and has several publications in the areas of law and education, higher education organization and governance, and higher education finance.  
Tim holds a doctorate in higher education from the University of Georgia, a law degree from Stetson University, and a B.S. degree in Mathematics from Louisiana College. He is also a member of the State Bar of Texas and the Bar of the U.S. Supreme Court.